One of the worst mistakes a merchant can make is partnering with the wrong ecommerce platform. The decision to go with the platform is a big one, and you will most likely hop on a few calls with a few before deciding.
In this article, we will focus on the best ecommerce platforms in 2020 and how to choose the right one for your business.
Jump to the section below:
What is an Ecommerce Platform?
Why are ecommerce platforms important to brands?
What is the best ecommerce platform?
Top 10 Ecommerce Platforms in 2020
What is an Ecommerce Platform?
An e-commerce platform is software that enables businesses to launch, host and manage their online stores. Although different ecommerce platforms offer different features, they all provide marketers with the opportunity to build a brand online to sell their products.
Why are ecommerce platforms important to brands?
This list of ecommerce platforms is intended to provide general overviews that will send you down the path that is most relevant to your business.
Let's compare the 10 most famous e-commerce platforms and shopping carts based on price, functionality, user experience and total value.
What is the best ecommerce platform?
When it comes to choosing software for your ecommerce store, the possibilities can seem endless. There are many factors to consider, including:
Should I sell on the marketplace or e-commerce platform – or both?
What features and tools do you need? Which one can you safely go through?
Can your chosen technology support your current sales volume as well as grow your business?
What is your technology budget?
There is no one size fits all one and every brand should evaluate their needs before choosing the platform that is best for their business.
Top 10 Ecommerce Platforms in 2020
Today, we've reviewed the top 10 options in the market to help you figure out which one is best for your business. Different companies have different needs depending on the business model, sales volume and various other factors.
Here are the top 10 ecommerce platforms available to online marketers in 2020: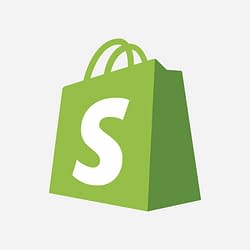 Shopify is one of the most popular e-commerce platforms in the world, partly because it is easy to start a new store. This makes Shopify especially popular with smaller ecommerce brands that do smaller volumes.
Depending on the features added and the order quantity, Shopify's monthly prices can range from $ 29 to $ 299. Despite its limited customization options, Shopify is a great option for small and mid-size retailers.
Shopify Plus is Shopify's ecommerce business solution tailored for retailers who have outgrown their original Shopify setup and need more advanced customization features and capabilities. Unlike Shopify, Shopify Plus also allows retailers to create a personalized and quick cashier experience.
Prices depend on a variety of factors, including order quantity, technology, design and customization. Shopify Plus also offers dedicated account managers, which can be a huge advantage for merchants with more complex settings.
Although more expensive than other options, Shopify Plus can be a great choice for enterprise scaling.

With a wide selection of built-in features and customization options, BigCommerce addresses business-level ecommerce retailers like Toyota and Natori and those just starting out.
Features include introduced productivity, advanced security, payment and ordering partnerships, and a wide variety of built-in integrations with leading ecommerce applications.
BigCommerce may be an expensive option with a bit of a steep learning curve, but it's popular for a reason – it offers a complete store without complex obstacles, so it's a great choice for a wide variety of retailers.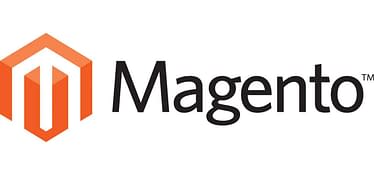 Magento is mainly tailored to enterprise-level e-commerce. As an open source e-commerce platform, Magento requires programming and developers resources, creating a greater barrier to entry than a plug-and-play platform such as Shopify.
Accordingly, Magento offers a wide variety of features for business sellers, including the ability to offer discounts, support regular payments, unlimited product listings, and more.
The basic version of Magento is free, but the business version can cost more than $ 20,000 a year. For large online stores, Magento may be a great choice, but we do not recommend it to small or medium-sized businesses with smaller product catalogs.
WooCommerce is a free WordPress plugin that allows ecommerce merchants to turn their WordPress pages into online stores.
One of the most popular ecommerce platforms in the world, WooCommerce includes its own secure payment processor and shopping cart. An open source platform can be a great option for smaller brands with WordPress development resources at hand.
WooCommerce is the only free ecommerce platform, although it costs extra money to fully integrate shopping carts.
If you expect your business to grow fast, consider choosing another platform – WooCommerce may slow down as more customers and products are added to your store.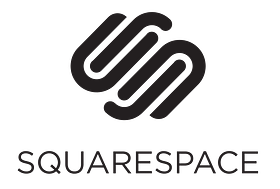 Squarespace is known for its elegant drag and drop templates that make it easy to create beautiful websites. On top of that, they offer many tools and features needed to build an ecommerce store. Although Squarespace is popular with artists and creatives with smaller product catalogs, it offers unlimited product listings, including multiple versions and product codes.
They also support recurring payments and subscriptions, marketing tools for recovering abandoned shopping carts, and various other more advanced features. Prices starting at $ 18 per month make it an excellent and affordable tool for growing ecommerce brands.

Wix is ​​one of the most basic e-commerce platforms, which is great for brand new online stores. With 72 free themes and a very simple set up, Wix is ​​an add-on option that offers just enough opportunities for small sellers to get started, but can't necessarily scale with fast-growing stores. Wix's online store is also one of the most affordable ecommerce platforms, starting at just $ 20 a month.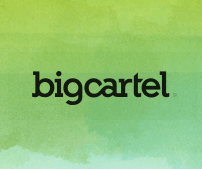 Big Cartel is an e-commerce platform tailored for artists who want to sell their artwork. Merchants can customize one of Big Cartel's free themes or encode their own unique design.
Other features include the ability to use a custom domain, track inventory, real-time sales statistics, and the ability to add promotions and discounts on certain items.
Monthly rates are based on how many products retailers list, starting with free membership for 5 products or less and up to $ 29.99 per month for the 300 products listed.
With limited features and scalability, Big Cartel is a good choice for creative retailers with a smaller product catalog.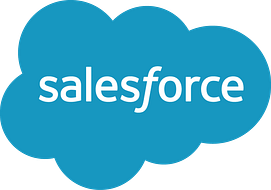 Formerly known as Demandware, Salesforce Commerce Cloud is a cloud-based e-commerce platform tailored for B2C vendors.
As part of the Salesforce product suite, Commerce Cloud integrates with a number of other CRM and marketing services, making it a great choice for enterprise-level businesses that rely on other Salesforce products.
Other features include order management, AI and personalization, and globalization capabilities for international business.
Commerce Cloud can handle a large amount of traffic and sales, but with its high cost and complex technological requirements, it is a poor fit for smaller brands that are just starting to sell online.

Last but not least, Volusion is a smaller ecommerce platform aimed at newer ecommerce vendors. Volusion offers a variety of price ranges, and is cheaper for smaller retailers and more expensive on the rise.
All layers allow for discount code creation, a wide variety of free themes, and blogging opportunities on the site. However, its integrations and application capabilities are limited, making it a more standalone tool.
Volus price level ranges from $ 14 per month for the most basic "mini" plan to $ 135 per "premium" level.
What e-commerce platform do you use for your online store? Is this one on the list or did we miss it? Let us know in the comments below!
Source link