More and more people are interested in owning their own business. The idea of ​​making something of your own, getting rid of 9 to 5 and not having to take orders from someone else doesn't sound so bad.
The boom of the internet has allowed more people to start their own businesses, and we have seen a huge increase in ecommerce business.
Anyone can start an ecommerce business and nurture it to success with the right tools, strategies and product in place. That sounds like a broad statement, but it's true. The problem is, most people just don't know where or how to get started.
In this post we will look at how to start an ecommerce business from scratch and how you can build it from the ground up.
Choose your niche
What do you want your ecommerce store to be?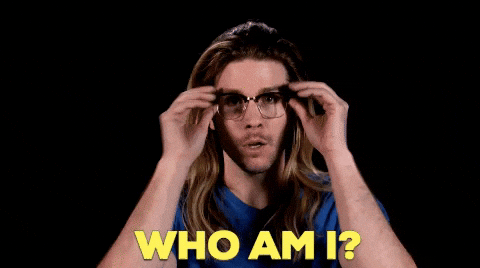 Want to offer luxury pet supplies? Comic book or collectibles subscription cards? Custom-made clothes for children?
You need to have a basic idea of ​​what you want to sell before making any other decision about your business. Custom-made clothing, for example, would not work well with the business model of subscription, and would obviously not be applicable to delivery models.
Ideally, your niche should be something you know or can do intense research on. The more familiar you are with the industry, the more insight you can make your e-commerce business successful.
When choosing and exploring your niche, there are a few other things to keep in mind. That includes:
There is an audience for what you do. It is usually good to see at least some competition in the market as this means there are interested buyers.
You can offer something different. Realistically, can you bring something else to the niche you're looking at that isn't already?
Have a low enough niche. Niching down is good. It gives you better focus and is a great way to get started building your brand. However, if your niche is too small, you can limit yourself. Instead of, for example, reselling novels from the seventeenth-century first edition, it might be a good idea to focus only on the "first edition classics."
Select a business model
"Setting up an ecommerce store" might give you the images that you have a manual shipment in the product box, but while it's one option, not the only one.
There are a number of different business models available for ecommerce companies. When choosing, think about what type of product you are selling and what might work best for what you want to do.
Options include:
White labeling and production. If you want to make your own products from scratch and sell them, this is the model for you. You will need to consider the additional costs of materials, production and inventory management, but this will allow you to have products that no one else has.
Storage. If you want to go for the wholesale option and have that accessory in hand, go for wholesale and storage choices. This will allow you to buy third-party products and merchandise (hopefully at a lower aggregate price) and resell them for profit.
Subscription companies. We now have everything from subscription dinner options to subscription boxes of funny socks, so the sky is the limit here. Keep in mind that subscriptions require an influx of new inventory to keep customers happy, which can be a bit of a small-scale challenge, so you may want to try to scale it up quickly. While your boxes must be really good keeping customers coming back month after month is a good way to ensure repeat revenue.
dropshipping Dropshipping lets you make money from the store without touching the product. That means you don't have to make a really big investment, before building a site. When buyers order, order directly from the seller of the product and ship it directly to the buyer. You are basically a very profitable middle man.
Pull out your brand
After choosing your business model, you will want to fine-tune your brand.
Branding absolutely can and can make or break your ecommerce business – or at least be a major factor in its success or failure.
I once saw a company, for example, that ordered candles from wholesalers for one dollar apiece, slapped them with sarcastic names and then resold them for $ 14.99.
People loved candles, which had names like "Sleeping Saturday" (in which rosemary and lavender had a relaxing look) and "Your church loved your Instagram picture" (a floral scent with a citrus shock). These are the only two I can think of, but given that they can be remembered five years later, that says a lot about their branding.
At this stage, you should also design your logo and start to match the look you want to go with.
I cannot overstate the importance of branding, because it is customers who will constantly approach you even if you are selling exactly the same product as 15 other competitors. It can even turn a candle into a novelty that people will love to give as gifts for all occasions, so keep that in mind.
Determine your audience
This step may seem like it should come right behind a niche, but the type of business model you choose and the brand you build will directly affect it. Customers seeking premium, exclusive brands may not respond to delivery, and customers with smaller budgets may appear for a one-time product, but not necessarily a subscription to it.
You finally answered the "who I am" equation and now you have to answer "who are they?"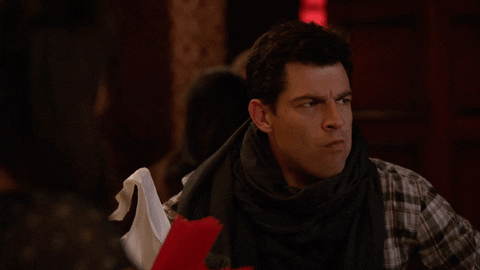 Who are your ideal customers and why would you be interested in buying them? What can you offer them that competitors can't? At what points of pain and need can you appeal and address them?
Ask all these questions and you will be able to unify your customers. This will help you figure out how to sell to customers more effectively and even (in some cases) give you new ideas for additional products.
Watch the legal stuff
Believe it or not, it's not a great idea to simply go online and start selling. You will need to take the appropriate steps to ensure that you comply with local and national company policies.
There is a lot to cover here, but some good places to start are:
Obtain a business license and an EIN. You will want to do it first and through the state. It's an extremely simple process that doesn't cost a lot. Once you do, you can apply for an EIN from the IRS, which is like a social security number for your business.
Open a bank business account. You will need an EIN to make this easier and you should always keep your business and personal funds. You can get a commercial bank account at almost all banks.
Apply for any required permits, certificates or additional licenses. If you sell homemade food online, you will need to inspect your premises with the right channels, just as a truck driver needs a specialized eighteen-wheel drive license. Similarly, if you claim to have kosher or organic foods, you need to get the appropriate endorsements to show that you support what you say.
Find an accountant. Taxes are a hassle as an employed person. If we talk about too much experience, they are even harder to own a business. Typically finding an accountant upfront (preferably a CPA with experience in a small business) will be the best investment you have ever made.
Not sure where to start? I used the administration resources for the small business when I started the business. They have a few great ones that you can check out here.
Choose your products and suppliers
It's time to choose a product You will need to select your products and suppliers and are relatively ready to work (or at least have a plant) before you do anything else.
If you have Dropshipping, establish those business relationships and establish all the necessary contracts. If you decide to stock it, prepare your first round of supplies. The manufacturing company wants to have at least the first batch of products ready.
Remember to look for quality, as it is your customers. You want a product and a supplier you can stand for.
Creating and running your website
Everything is set up for you, so it's time to build your site.
For most ecommerce companies, I recommend using Shopify for this. You can easily build a website in a shockingly fast timeframe, even without coding or design experience. Their inventory management system is stunning and it's easy to upload or remove products from the site.
They also have a plethora of themes ready, in addition to exceptional customization and hundreds of features and functionality that you can add to your store through its apps.
Want to know more about building a store through Shopify? Check out our guide here.
Advertise your store and products
After launch, you can't trust users that they'll just get you started.
Ah, if only, right?
Advertising your store through inbound and outbound assets will be important, but outbound marketing will be especially important when you first get started. After all, you won't have enough authority for the site to generate a lot of traffic, and many more know how to reach you. So you need to head for them.
Some of the best ways to do this include:
Google AdWords that lets you show ads to people who search for products and brands like yours
Promoted needles, which offer both demand gathering and demand generation
Impact marketing, which involves addressing industry influence and asking them to help promote your product – this may and may not involve paying for the impact.
Not sure about the difference between advertising your store and your product? See our guide to institutional advertising versus product advertising for additional clarity.
Nurture customer relationships
Just because you have achieved several sales does not mean that your business is finished. In addition to maintaining your store and attracting new customers, you will also want to make marketing efforts to nurture relationships with those who have already purchased from you.
Email marketing and organic social media marketing are the best options for this. They allow you to establish ongoing communication with your customers, which can turn them back on and increase your purchase and brand loyalty as you move forward.
Conclusion
Setting up your own ecommerce store requires a lot of careful planning and strategy. That time you spend investing in your future business is an investment. Following these steps will allow you to start a new business relatively quickly, which you are passionate about. This means you can quickly display revenue as well.
What do you think? Have you started your own ecommerce business? If not, what is stopping you? Share your thoughts, knowledge and questions in the comments below!
The following two tabs change the contents below.
Ana Gotter is a freelance writer specializing in social media and content marketing, although she writes on various other niches and topics. She can contact her at anagotter.com.
Source link